Blanco and Martinez-Cuenca Team Up for Joya de Nicaragua
May 18, 2012



Two cigar industry legends, Jose Blanco and Dr. Alejandro Martinez-Cuenca have teamed up to create a new brand. Read more...
General Cigar To Give Away Hoyo de Monterrey Cigars
May 18, 2012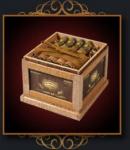 General Cigar Company has launched a new website for their Hoyo de Monterrey brand, and will sponsor a major giveaway to celebrate. Read more...
New Branding from La Flor Dominicana
May 18, 2012



Litto Gomez' La Flor Dominicana brand, created in the mid-1990s is getting re-branded prior to the upcoming IPCPR trade show. Read more...
Cruise Lines Tighten Smoking Regs
January 27, 2012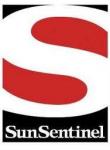 Four Cruise lines have recently tightened their regulations further limiting the ability of passengers to smoke aboard ship, reports Arlene Satchel of the South Florida Sun-Sentinel. Read more...
Edgar Cullman
August 31, 2011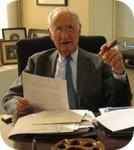 Cigar Weekly member Zman, brings a short reminder of the life of cigar industrly legend Edgar Cullman. This remembrance was taken from Zman's posts in the Smokin Post, Cigar Weekly Community Forums and Discussion Groups. Read more...
Jose Blanco now Senior VP at Joya de Nicaragua
August 31, 2011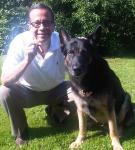 The esteemed José Blanco, the former director of sales for La Aurora has moved from the Dominican Republic to Nicaragua. Blanco, 61, retired from the oldest cigar company in the Dominican in June after 29 years with company. At the time, it was believed Blanco would not stay idle long and today, Dr. Alejandro Martinez-Cuenca announced that Blanco was joining Nicaragua's oldest cigar company as Senior Vice President. Read more...
Cigars Put Out at Masters Possible
August 01, 2011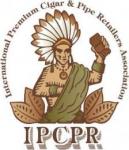 The IPCPR has weighed in on the possible closing of cigar and smoking ban exemptions in Richmond County, which would affect Augusta. Read more...
IPCPR Supports St. Louis Tobacconists
July 28, 2011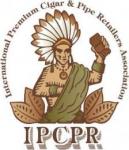 Tobacconists in St. Louis, Missouri, are still in danger it seems. Despite exemptions and other delays to the local smoking ban, it seems the County Council is trying, again, to undermine them. The following report, from Tony Tortorici and Chris McCalla, spokesmen for the International Premium Cigar and Pipe Retailers Association hashes out the details, and possible outcomes. Cigar Weekly receieved this notice via electronic mail. Read more...
IPCPR Announces Best of Show
July 20, 2011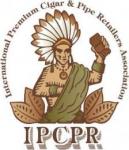 Each year, the IPCPR grades all its exhibitors. Here are the "Best in Show." Read more...
General Cigar Company Release List of New Items
July 19, 2011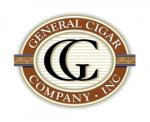 General Cigar Company releases list of all new items presented at the 2011 IPCPR Association trade show in Las Vegas, Nevada. Read more...
General Cigars Donates to Mr. Las Vegas and USO
July 19, 2011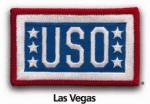 Cigar Giant General Cigar Company and the IPCPR are stepping up to the aid of the U.S.O. Las Vegas and have donated $20,000 in an event at the IPCPR Show featuring U.S.O. representative Mr. Las Vegas, Wayne Newton. Read more...
Shuriken Cutter by Cigar Tech
July 19, 2011



Year-old Cigar Tech brings many new products to market, this year at the IPCPR Convention and Trade Show. The most spectacular being the Shuriken. Says CEO Belinda Doyle, "The mission of my company is to provide the same innovation, quality, value, and excitement to the accessory category that exists in the cigar category, one brand at a time." Read more...
Urbano Corojo
July 18, 2011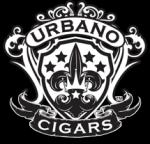 Urbano Cigars, a Tampa-based boutique cigar company, announces it's new cigar, the Urbano Corojo. Read more...
Berger and Argenti Entubar V32
July 14, 2011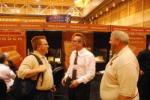 Another Entubar offering from Berger & Argenti, this time a Nicaraguan puro. Read more...
Gurkha Announces Three New Brands
July 13, 2011



Less than a week from the start of the 2011 IPCPR Trade Show, Gurkha sends word of its new offerings. Read more...
My Father Jaime Garcia Reserva Especial Limited Edition
July 13, 2011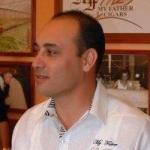 My Father comes out, today, with an addition to their first cigar named for company president/owner Jaime Garcia, with this the Jaime Garcia Reserva Especial Limited Edition 2011 Read more...
Puros Indios Unveils New 2012 Series
July 12, 2011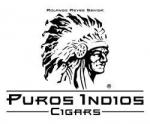 When Don Rolando Reyes and his family decide to do something new, they go all out. Instead of one new line, or venture, they are bringing three to market. Read more...
My Father Le Bijou 1922 Box-Pressed Torpedo
July 07, 2011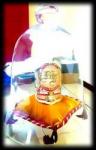 My Father Cigar Company, owned and operated by the Garcia Family will introduce TWO new items at the IPCPR Trade Show in Las Vegas, later this month. Read more...
New Gran Habano STK Zulu Zulu
July 07, 2011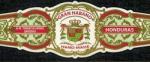 George Rico's "personal blend" comes to market with the first size, Zulu Zulu, being a limited edition. Proceeds from sales will go to Invisible Children charity. Read more...
Entubar CRV from Berger and Argenti
June 29, 2011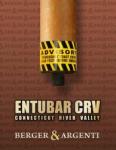 More new cigars leading up to the IPCPR Association Trade Show in Las Vegas. This time, Miami-based Berger and Argenti release their new offering in the Entubar line. Read more...
Fonseca CXX Anniversary
June 24, 2011



In honor of the creation of Fonseca cigars in 1891 the Quesada Family and their S.A.G. Imports brings forth the Fonseca CXX Anniversary. Read more...
Tosa Cigar Company and Website Premiere
June 17, 2011



Making a splash on social networking sites is a new company, its website, and first cigar line. Tosa Cigar is a collaboration with Toraño Family Cigars Read more...
Torano and Leccia Team Created
June 15, 2011



The Toraño family announced that they have reached a distribution agreement with Sam Leccia's new company. Read more...
Heard in the Humidor for August 27, 2010
August 31, 2010



Highlights of the week in cigars and smoking from CigarCyclopedia.com For the week of August 30-September 3, 2010 Read more...
Berger and Argenti Entubar Quad Maduro
August 26, 2010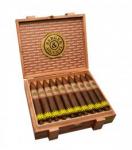 In it's coverage of the IPCPR Convention and Trade Show in New Orleans, Cigar Weekly was able to sample the new Quad Maduro line of Berger & Argenti's Entubar brand, which was introduced in 2009 at this same event. Read more...
IPCPR - Bayou Style!
August 16, 2010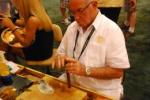 Cigar Weekly Contributing Editor Frank Seltzer (Mowee) brings his impressions, high points and low points of this year's International Premium Cigar and Pipe Retailers trade show from New Orleans, Louisiana. Read more...
Newly Reformed Torano Names New Vice-President
July 29, 2010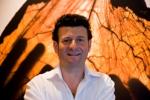 Cigar Weekly has learned today, July 29, 2010, that the newly re-named Torano Family Cigar Company has named Bruce Lewis, formerly of CAO International, as their new Vice President of Marketing. Read more...
San Lotano to be Introduced by A.J. Fernandez
July 29, 2010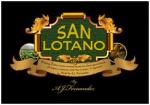 Cigar Express is announcing the revival of an old Cuban brand, San Lotano by A.J. Fernandez. In the release dated July 31, 2010, Fernandez also states that the new brand will debut at the IPCPR show in New Orleans and will be sold exclusively in tobacconist shops. Read more...
Torano Family Cigars Retakes Control of Distribution
July 15, 2010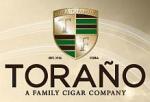 CW has news this afternoon (July 15, 2010) from the Toraño family as they announce changes to their company, distribution and branding; reinventing themselves as Toraño Family Cigars. Read more...
Steven John Faccenda-Toje 1957 to 2010
June 25, 2010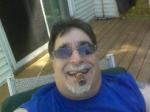 Cigar Weekly has recently felt the keen sting of loss. One of our giants has been called home, at 53 years old, altogether too early of an age, as we count years. His family, still young, and growing; he and his wife were looking forward to many more years together. We have lost a friend, a brother, a fellow lover of the leaf. We have lost a man who did more to build the community of Cigar Weekly than almost anyone else, with the exception of founder Daniel Bienkowski (DanB) and current ownership. May Toje, rest in God's Peace. Read more...
SMOKE THE VOTE CRA Launches Pro-Smoking Political Efforts
June 02, 2010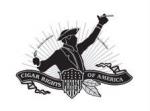 Through a press release from organizational spokesman Brian Berman, Cigar Rights of America launches what it dubs the Largest Cigar Enthusiast's Political Effort in History, with its Smoke the Vote initiative for the 2010 and 2012 election seasons. Read more...
Azteca Released by Gran Habano
May 21, 2010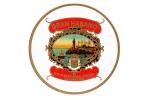 Through a company press release from spokesman Dale Scott, Gran Habano announces its new Azteca. the first fruit since the popular 3 Siglos brand from the father-and-son team of "Don" Guillermo Rico and son George. It is more than the latest Gran Habano brand premium cigar, it emphasizes their "Rediscovery of Full Flavor." Read more...
2009 IPCPR Wrap-up
August 16, 2009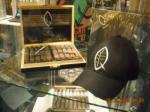 CW Contributing Editor Frank Seltzer (Mowee) offers his unique perspective on the 2009 International Premium Cigar and Pipe Retailers' trade show from New Orleans. Read more...
Berger and Argenti Brand to Debut
August 06, 2009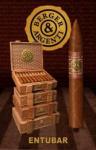 A new collaboration results in the creation of the Berger & Argenti brand, along with a revamping of the Argent brothers Exile brands. Read more...
Don Lino 1989
August 03, 2009


Don Lino has been one of Miami Cigars' lead brands for years. The Don Lino Africa was a star at the last RTDA in New Orleans in 2005. Now, they're poised to make a big impression there again. Read more...
Camacho Announces New Line
July 30, 2009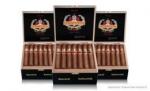 Camacho Cigars has unveiled a new line of cigars, Baccarat "The Game" today, through their social networking presence. Read more...
La Traviata from CAO Makes Early Debut
July 29, 2009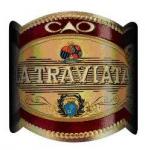 Just ahead of the cigar business' major trade show, the IPCPR, CAO of Nashville, Tennessee have announced the release their newest brand.New CAO cigar hearkens back to pre-nationalization Cuba. Read more...
Smokers' Haven in Spain?
July 30, 2008



Travel articles hints that there are still places where smokers can be in their element. Girona. Read more...
If I feel like having a cigarette, why shouldn't I?
June 06, 2008



Another editorialist, from the Independent" begins to push back at the encroachment of the "Nanny State" and "advocates." Read more...
Friends Remember Red
June 04, 2008



Red Auerbach is remembered fondly by his close friends, the members of his former weekly lunch group. This, from Michael Lee of the Washinton Post. Read more...
CAO to Be Exclusive Distributor for Torano and Dunhill
December 04, 2007



December 4, 2007 Also, more developments in the cigar industry, CAO International has announced a distribution partnership with Carlos Toraño, Inc. Both concerns, "are pleased to announce that the companies have entered into a strategic distribution agreement whereby CAO will become the exclusive U.S. distributor for all Carlos Toraño Cigar brands. At the same time, CAO will also become the exclusive distributor for all Dunhill Cigar brands. The agreement will be effective January 2, 2008." CAO was purchased by European tobacco giant Henry Wintermans in early 2007. Read more...