Edgar Cullman
August 31, 2011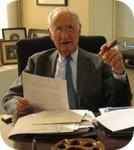 Cigar Weekly member Zman, brings a short reminder of the life of cigar industrly legend Edgar Cullman. This remembrance was taken from Zman's posts in the Smokin Post, Cigar Weekly Community Forums and Discussion Groups. Read more...
Jose Blanco now Senior VP at Joya de Nicaragua
August 31, 2011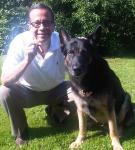 The esteemed José Blanco, the former director of sales for La Aurora has moved from the Dominican Republic to Nicaragua. Blanco, 61, retired from the oldest cigar company in the Dominican in June after 29 years with company. At the time, it was believed Blanco would not stay idle long and today, Dr. Alejandro Martinez-Cuenca announced that Blanco was joining Nicaragua's oldest cigar company as Senior Vice President. Read more...