Cigarticles
PUROS INDIOS BECOMES REYES FAMILY CIGAR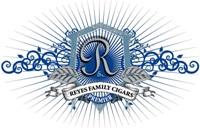 November 30, 2007
---
Coming into the final months of the calendar year, during the retail frenzy of "holiday shopping" in the American milieu, events are happening in the cigar industry. Occurrences are being reported that many casual smokers might miss. Those cigar smokers "in-the-know," however, would consider them to be important news.
The firm formerly known as Puros Indios, on November 30, 2007 informed the cigar world of a major change. According to their press release, "Puros Indios Cigars Inc. is proud to announce to its many aficionados, cigar shops and international distributors that it has changed its name to: REYES FAMILY CIGARS, coincident with the promotion of Rolando Reyes Senior's Grandson, Carlos Diez to President.
On his first day as company president, Diez states, "My first decision as company president was to redirect our energies by not having so many different brands and sizes. We are simply going to focus on building our name - Reyes Family Cigars. That's who we are; we want our own family name to represent us. Whatever we make moving forward will be under this name."
In conjunction with the change in the company's name, Reyes Family Cigars is also reestablishing their World Wide Web presence. With a newly redesigned site and web address, "www.reyesfamilycigars.com is being inaugurated to help introduce the new name and assist cigar aficionados in learn more about the company's history and brands: Puros Indios, Cuba Aliados and Anniversary, Viejo, Cienfuegos, Maxima Reserva and Roly says Frank Santos of R.F. C.
In a move that seems to run counter to the stated goal of streamlining the company's brands and lines, RFC states that in order to celebrate the renovated company, they plan to offer a new line for release. Diez cites his grandfather Rolando Reyes, Sr. as his inspiration and wishes to honor him with the new line. "We will launch the "Premier" line in January, 2008. This is our first blend under the new corporate name and it will sport a beautiful Costa Rican Maduro wrapper. The binder is from Condega and the filler is from Jalapa, Nicaragua. The blend is bold and will definitely make a statement. This new blend and the name change are a tribute to my grandfather..."
New "branding" has also been introduced at this time. According to Frank Santos and their sales department, "the family has approved a new corporate logo consisting of a shadowed double "R" surrounded by a border with a banner below showing Reyes Family Cigars and outside of that a halo of rays of light with decorative trellis work on the sides."
---
Thomas Bender (TommyBB) is a moderator and Editor-in-Chief of Cigar Weekly. He hails from Greater New Orleans where he resides with his family and contributes his share of the air pollution of the area with cigar smoke as well as running his mouth online more than any human being should. He enjoys gathering with friends and family to partake of good cigars, good food and camaraderie when not coaching youth sports, or playing Church music. He's also been known to wear a good hat from time to time.