CWNews
Cruise Lines Tighten Smoking Regs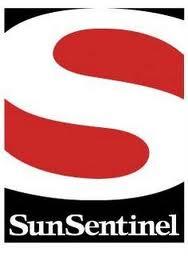 Princess Cruises, Holland America Cruise Lines, Norwegian Cruise Lines and Carnival, have all recently enacted more restrictions on their smoking policies aboard their ships. The South Florida Sun-Sentinel is reporting this week. It began with Princess Cruises and the others are following suit.

"Our consumer studies now show that smokers are a small minority of our passengers, and that the large majority of passengers value having their primary living space onboard smoke-free," Executive Vice President Jan Swartz said in a statement.

In 2010, only 19.3 percent of Americans, or 45.3 million adults, smoked cigarettes, down from 20.9 percent in 2005, according to federal health regulators.

The new smoking policy also reflects a worldwide effort to restrict areas where smoking is allowed, the Santa Clarita, Calif.-based cruise operator said.

At Delray Beach's iCruise.com cruise agency, Co-President Don Walker has seen a drop in customer complaints about smoky cabins and balconies in the past three months.

Walker attributed the decline partly to the new push for an almost smoke-free ship environment and to smokers' acceptance of the restrictions placed on them. "It appears to be working," he said.

Here's a look at the most recent changes at four cruise lines:

Princess: With cabins now off-limits, smokers will be able to smoke in designated areas only including Churchill's cigar lounge and sections of the disco, casino and open decks.

Holland America Line: Starting Sunday,the cruise line will also ban smoking in staterooms fleet-wide.

Norwegian Cruise Line: As of Jan. 1, no smoking in cabins, but balcony stateroom guests can light up on balconies. Cigar and pipe smoking isn't permitted in either area.

Guests can smoke in designated areas such as sections of the casino and in some outdoor public spaces and open decks.

Carnival Cruise Lines: Since Dec. 1, smoking is banned in all cabins across its 23-ship fleet, but not on outside balconies, except for Spa staterooms. Guest surveys showed less than 5 percent of guests opted to smoke in their cabins.

Tobacco-use policies atCarnival and Norwegian restrict e-cigarettes to designated smoking areas only.

asatchell@tribune.com, 954-356-4209 or Twitter@TheSatchreport.
All four lines are still having trouble deciding where to allow and not allow "vapers" or electronic cigarettes, since these do not emit tobacco smoke.