CWNews
Altadis VP Colucci to Retire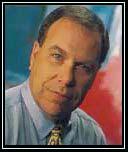 by Frank Seltzer
Contributing Editor
February 14, 2011
J
im Colucci, the Executive Vice President of sales and marketing for Altadis USA is leaving the company effective July 31. In a memo released Monday from Altadis USA President and CEO Gary Ellis, Colucci is retiring from the company after a 34 year career . Word about Colucci's departure first came duing the Pro Cigar festival at La Romana when he made the announcement of his retirement.
Colucci began with Consolidated Cigars in 1974. At the time he did not smoke cigars. During his third interview with the company his prospective boss asked how could he sell them if he didn't smoke them? Colucci replied with his famous rapier wit that another company was interested in hiring him but had not asked him to use their product. The company was Playtex and Colucci said he had no intention of ever wearing a bra. Colucci got the Consolidated job and soon began smoking cigars regularly.
He stayed with the company until 1983 when he left because Gulf +Western, the conglomerate which had purchased the company, was taking it in directions Colucci did not like. Two years later, financier Ronald Perelman bought the company hiring Theo Folz to run it and Folz called his friend Colucci asking him to come back which he did.
The team of Folz and Colucci steered Consolidated into a growth mode. In 1988, Folz and Colucci along with other senior management actually purchased Connsolidated from Perelman. They ran it successfully for 5 years til the point when their leveraged buyout firm decided it wanted to cash out. The company was sold back to Perelman in 1993 and then during the boom the company went public.
Folz retired from Altadis in September 2009. Now with both Colucci and Folz out of Altadis, speculation is becoming rampant about whether the two will acutally spend their time fishing, as in Folz's case, or playing golf in Colucci's. The two have both said once cigars get in your blood you cannot get it out. and both are fierce competitors . They bought the company once before and the question now is will they do it again?