CWNews
General Cigars Donates to Mr. Las Vegas and USO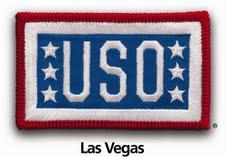 July 19, 2011
Thomas B. Bender (TommyBB)
Editor-in-Chief
Wayne Newton, Mr. Las Vegas, was on hand to accept a $20,000 donation to the USO Las Vegas from General Cigar Company on behalf of the International Premium Cigar and Pipe Retailers Association (IPCPR).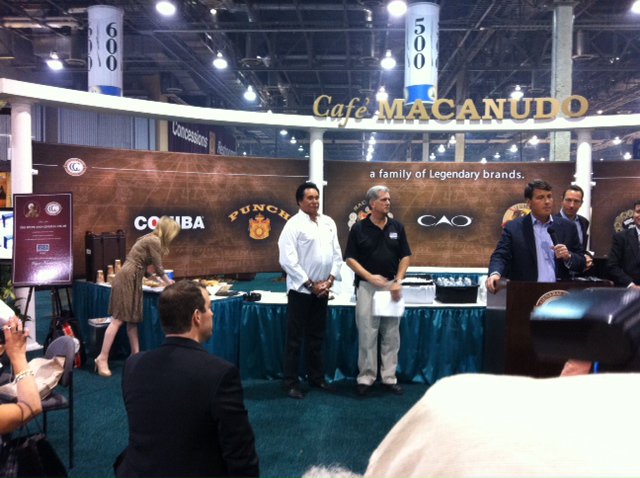 Both entities, General Cigar and the IPCPR indicated that they have made the donation as a way of giving back to the City of Las Vegas, which is hosting the 79
th
Annual IPCPR Trade Show from July 18-21, 2011.
General Cigar and the IPCPR have made the donation to support the "$1K a Day" campaign created to help fund the USO Las Vegas facility in McCarran Airport. Doug Bradford, center director of USO Las Vegas says it takes about $900 a day to operate the facility, which has been visited by more than 17,000 people with military ties since its opening last Veteran's Day.
This year marks the 70
th
anniversary of the USO and its mission to lift the spirits of America's troops and their families.
The "$1K a Day" campaign is the perfect way for businesses and individuals to show their support for our nation's armed forces," said Bradford. "The importance of letting our men and women in the military know that we do not take for granted what they do for our country, every day, cannot be stressed enough."
"Entertaining the men and women of our armed forces overseas has been one of the highlights of my life," said entertainer and USO tour veteran Wayne Newton. "I have been associated with the USO for decades and am honored to join the organization in accepting General Cigar and the IPCPR's generous donation which will go a long way in helping fund the USO's new Las Vegas center."
"We chose to represent the premium cigar category by contributing to the USO because we value the organization's heritage and long-term commitment to supporting members of the U.S. Armed Forces bravely serving our country all over the world," said Dan Carr president of General Cigar. "We are honored to assist the USO in enhancing their presence in the city of Las Vegas which has graciously welcomed the IPCPR tradeshow for many years."



The USO has more than 160 locations worldwide that serve as a home away from home for our military. This year marks the 70
th
anniversary of the organization and its mission to lift the spirits of America's troops and their families.
For more information about the USO Las Vegas "$1k a Day" campaign or to learn how to contribute, contact Doug Bradford, USO Las Vegas Center Director at 702-261-6590.