Lifestyles
A tour of Ybor City's Cigar Heritage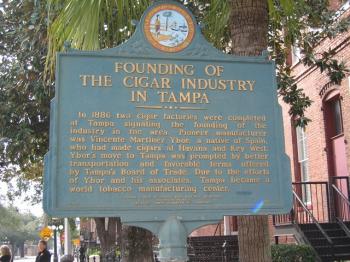 While visiting Tampa recently to attend the annual Cigar Heritage Festival, I had the opportunity to participate in an outstanding historical tour of Ybor City offered by Cigar City Magazine (www.cigarcitymagazine.com), and led by the publisher, Lisa Figueredo as well as the editor and Ybor historian, Emanuel 'Manny' Leto.
Our tour began in the heart of Ybor at the Ybor City Museum State Park. We met early in the day, and got things rolling with Cuban toast and café con leche (Cuban coffee and scalded milk mixed in a 1:1 proportion). Good stuff!
After breakfast Manny provided us with some insight into the fascinating history of Ybor.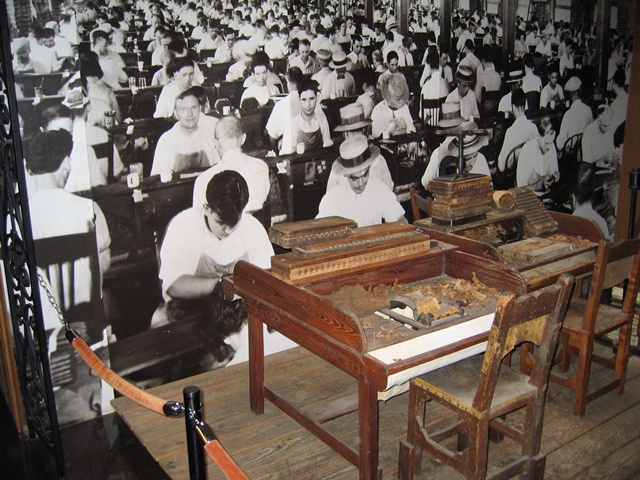 Mural picture of the Ybor factory floor and rolling table replica
Ybor (pronounced EE-bore) City has a rich cigar history. It's known as 'The Cigar City' for good reason. As a result of political turmoil in Cuba, the Spanish born cigar maker Vincente Martinez Ybor moved his operations from Cuba to Key West in 1869. Lacking of room for expansion, he searched out a new home for his business, and purchased 40 acres of land northeast of Tampa in 1885. To attract the skilled labor that cigar manufacturing required, and Tampa did not possess, Ybor built hundreds of small houses to accomodate an influx of, mainly, Cuban and Spanish workers and their families. Many followed him from Key West. Ybor City quickly became a major cigar production center, peaking at 500,000,000 cigars in 1929, just before the Great Depression changed the face of the cigar business for decades.
From the museum, we moved on to the Ybor Cigar Factory, built in 1886. The last cigars made there were Hav-A-Tampa, production of which ended in the 1970s. Today, the site houses various retail outlets and restaurants.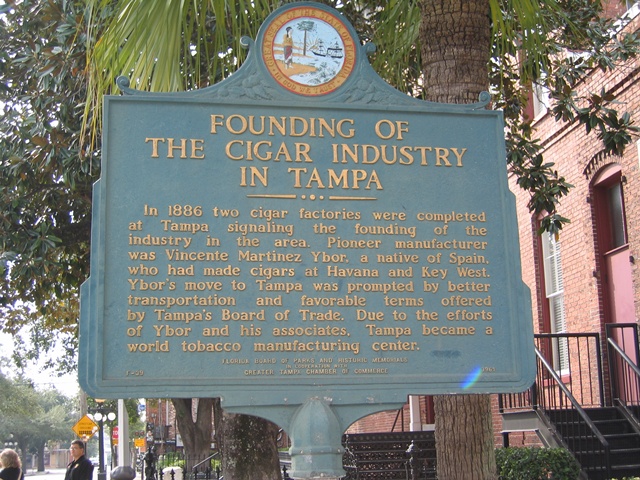 Ybor Cigar Factory historical plaque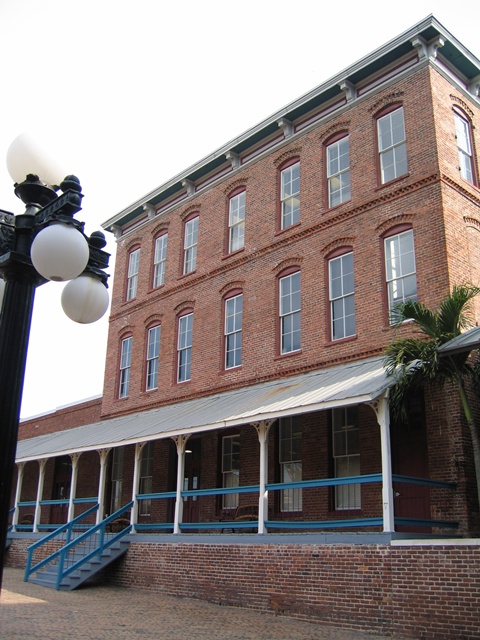 The Factory
Our next visit was to José Marti Park, across the street from the factory. The park provides an interesting tribute to its namesake, who was a major figure during Cuba's fight for independence from Spain. José Marti made frequent trips to Tampa at the turn of the century to drum up interest, and funds, for the revolution of Cubans working in the cigar factories. A very unique feature of this small plot of land is that, to this day, it is owned by the Cuban government. In fact, a deed search at City Hall will provide the proof!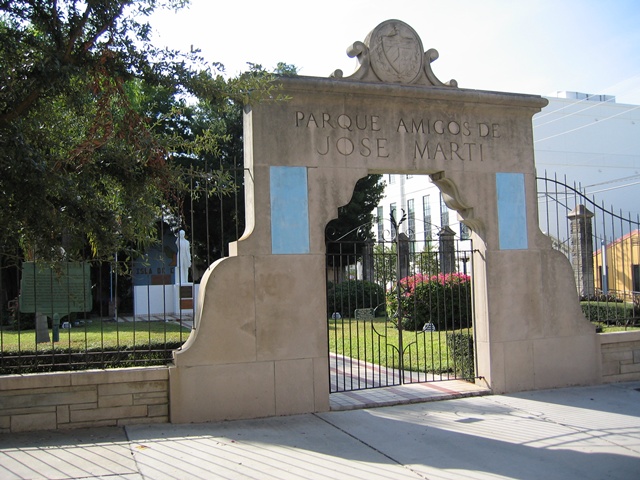 José Marti Park entrance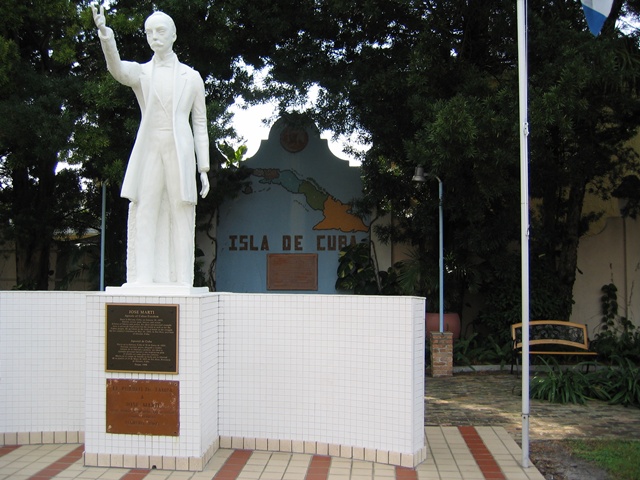 Marti

On to Tampa Sweethearts, the home of Arturo Fuente. We were enthusiastically greeted by Arturo Fuente Jr.! He shared the Fuente family's cigar history in detail, using the many photos and drawings in his office. He then led us on a complete tour of the building.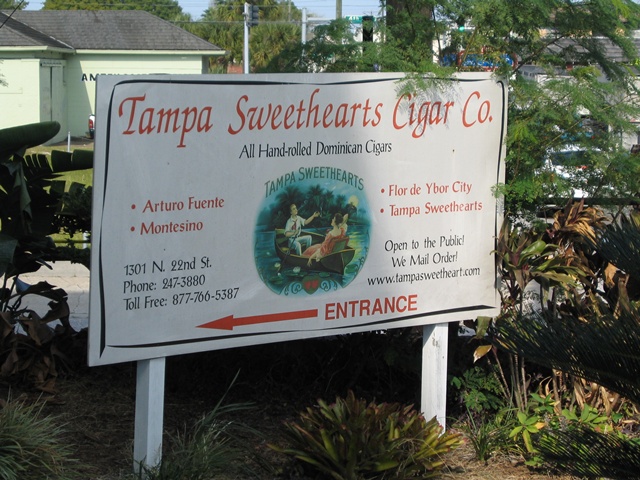 Fuente signage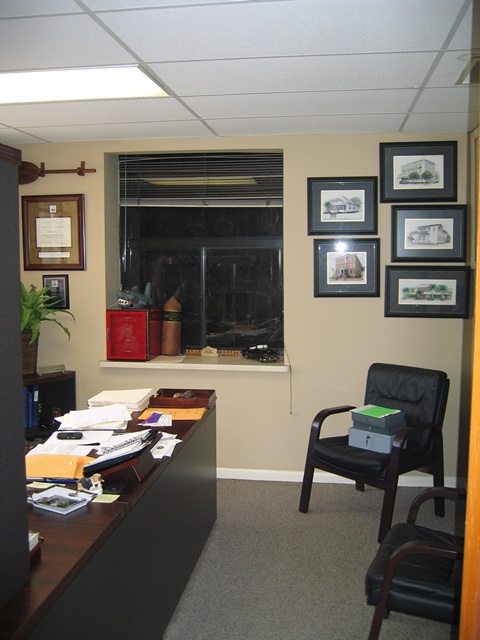 Arturo Fuente Jr.'s office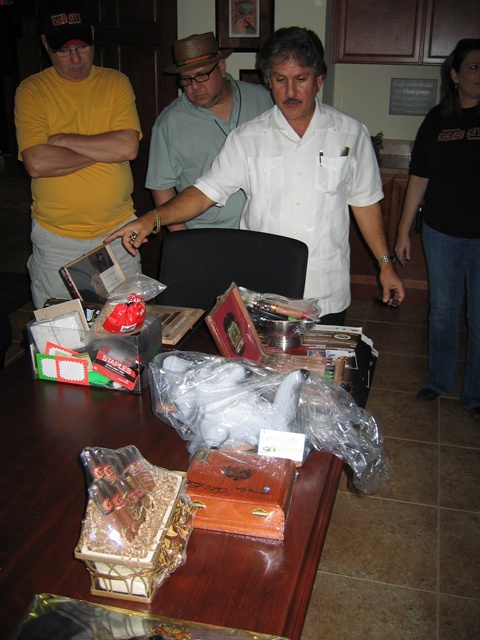 Arturo shows off the goods!

Cigars are not made in this facility anymore, as all Fuente products are now fabricated in the Dominican Republic. This building is therefore used exclusively for warehousing and shipping.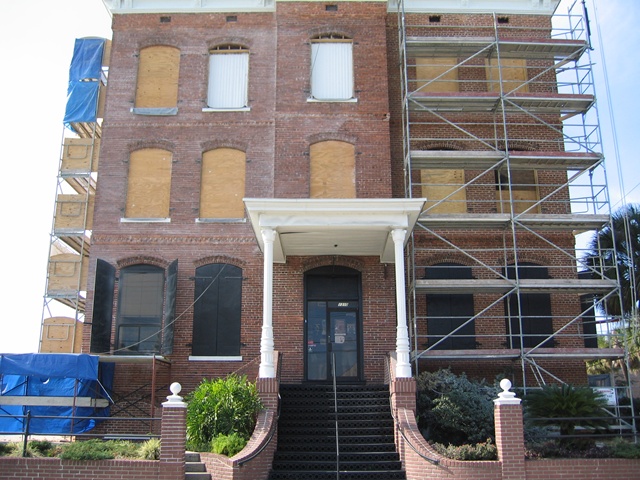 Fuente Cigar Factory under renovation

Time for lunch. Off to the Centro Asturiano Club for Cuban sandwiches.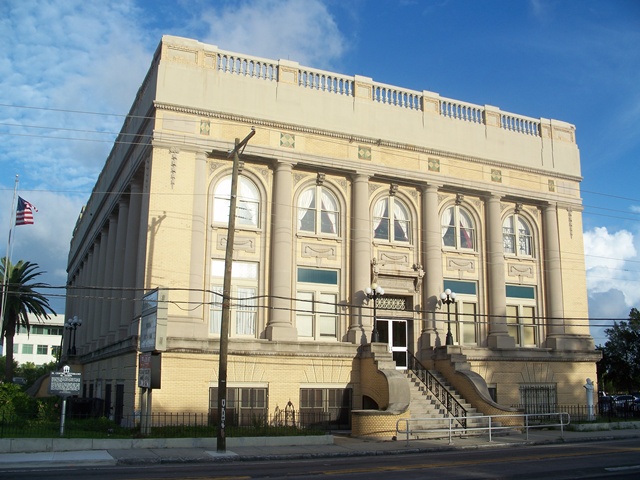 Centro Asturiano Club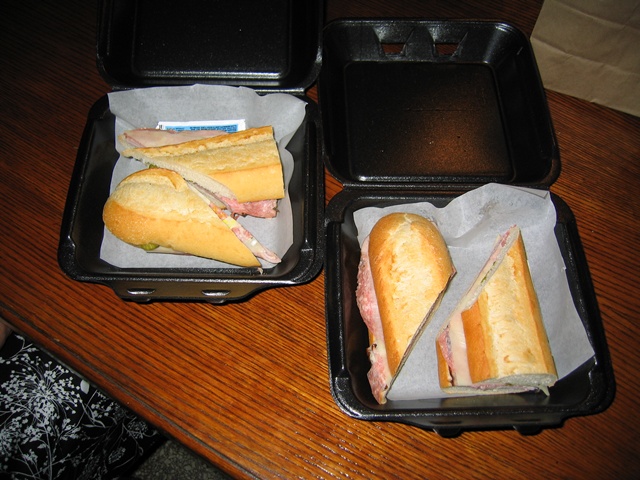 Traditional Cuban sandwich

Ybor was home to many ethnic backgrounds. And the Centro Asturiano Club represents something quite unique to the area. It was not only a club, but also a multifaceted mutual aid society for people of Spanish decent. Clubs similar to Centro Asturiano were established by, and for, people from Cuba, Germany, Italy, and other countries as well.
J.C. Newman was our next stop. We were honored to have Eric Newman as our tour guide! This facility is home to JCN machine made cigars. The staff start with baled leaf, and do all the raw material processing, machine rolling, banding, cellophaning, packaging and shipping right from here. As much as I appreciate a premium hand rolled cigar, watching the machine process of making cigars was very fascinating.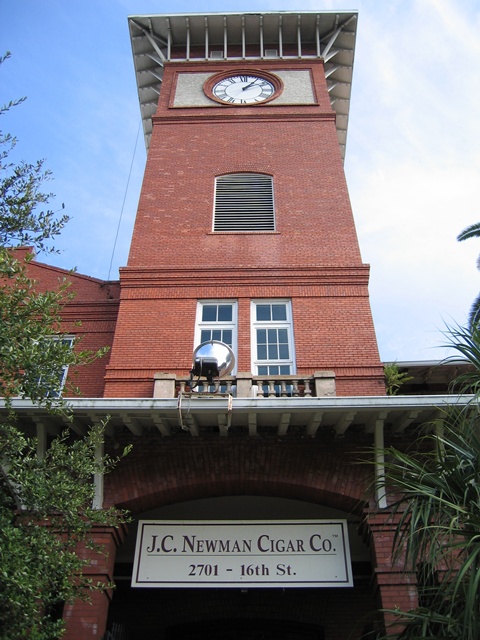 J.C. Newman Cigar Company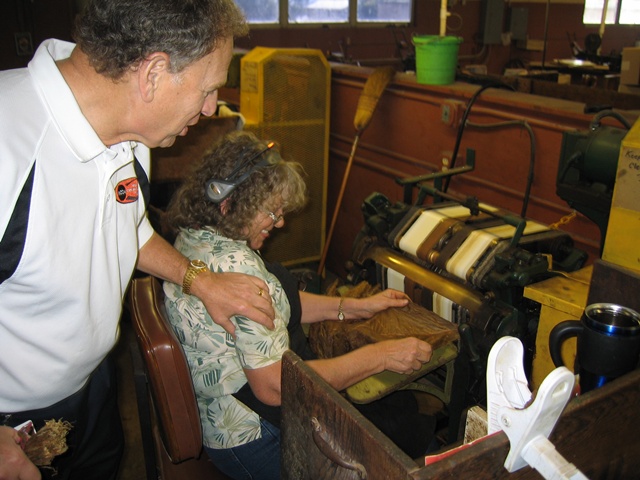 Eric Newman overseeing the center vein stripping process

Our final stop was the Oliva Tobacco Company. Oliva grows, sells and brokers only tobacco. They do not make cigars. However, Oliva's presence in the domestic cigar business is staggering. About 45% of all premium handmades sold in the US are made with Oliva tobacco! A member of the Oliva family took us on a complete tour of this tobacco warehouse and distribution facility. Seeing huge rooms with bale after bale of raw tobacco was like being in a candy store! And the smell... OOOOH MY!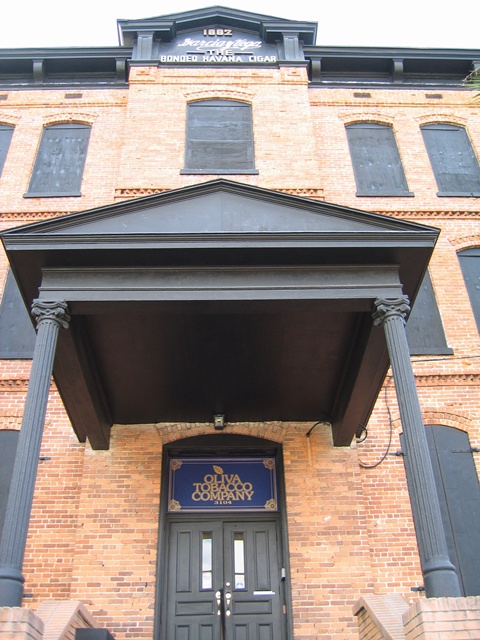 Oliva Tobacco Company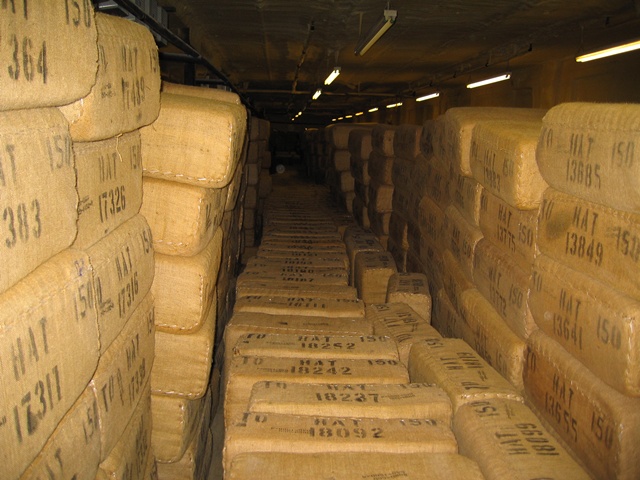 Bales of heavenly cigar tobacco. They continue well beyond the range of my flash.

Oliva was the final stop on this very enjoyable and informative tour. The folks at Cigar City Magazine did a fabulous job putting this together.
Mind you, this Friday November 20 event was merely the first in a weekend full of cigar debauchery. Friday night, we attended a Fuente and J.C. Newman benefit for the Tampa Fire Fighters Museum. I even had the chance to meet Carlito himself. Very cool!
Saturday was the big day, when the Cigar Heritage Festival was held in Centennial Park. There, I had the pleasure of meeting fellow BOTL Neil Noffsinger (Roadhawg).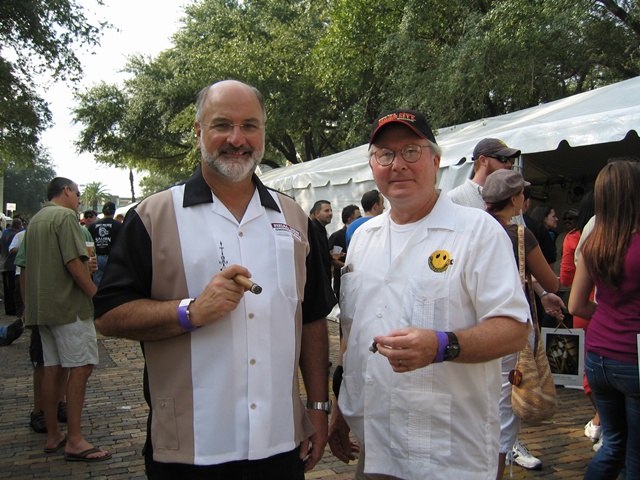 The suspects!

I highly suggest you do anything you need to do to find a way to attend this annual event. It is awesome!
Thanks for taking the time to read my report!
_____________________________________________________________________
Tom Chapman (tchapchap) is a recently retired mechanical engineer who survived over three decades in the bowels of the domestic car business developing future products. He's been a lover of the leaf for several years, and has been known to go considerably out of his way to make cigar-related visits. In addition to family and cigars, Tom enjoys motorcycles (owning more of them than he needs to!) and, in spite of living, breathing, eating and getting beaten up over cars, still loves them too! He's also an avid fisherman.